Anna Smirnova
May 5, 2021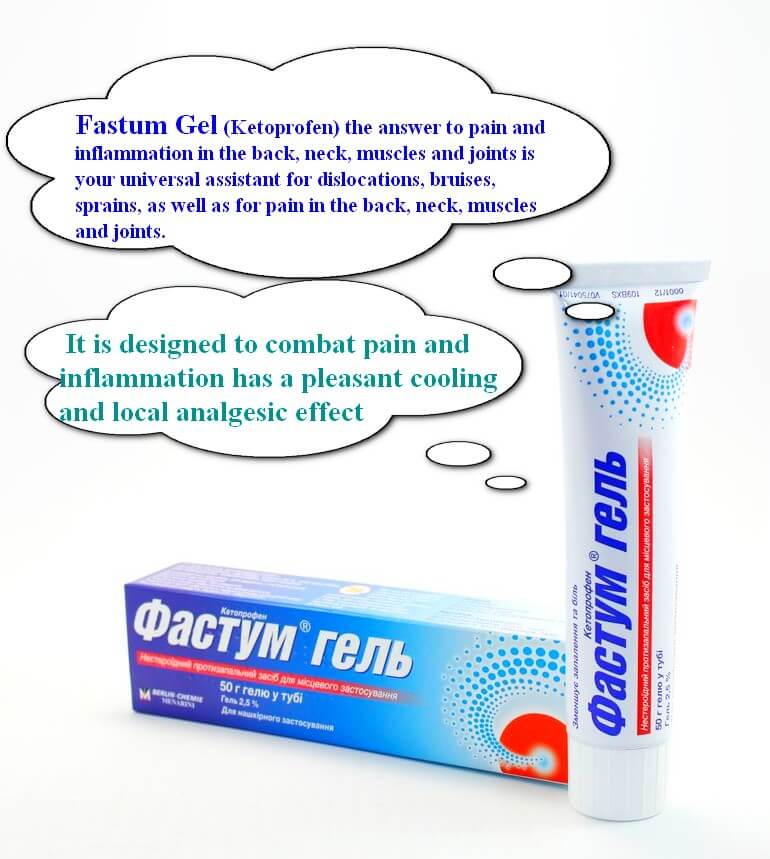 Fastum Gel (Ketoprofen)
Excellent response to pain and inflammation in the back, neck, muscles and joints.
helps with both injuries (dislocations, bruises, sprains) and chronic diseases (osteochondrosis, arthritis, arthrosis, radiculitis).
a faithful helper for active, energetic people involved in sports, striving to always stay "in line," and an excellent means to take care of the family and relatives.
Continue reading →